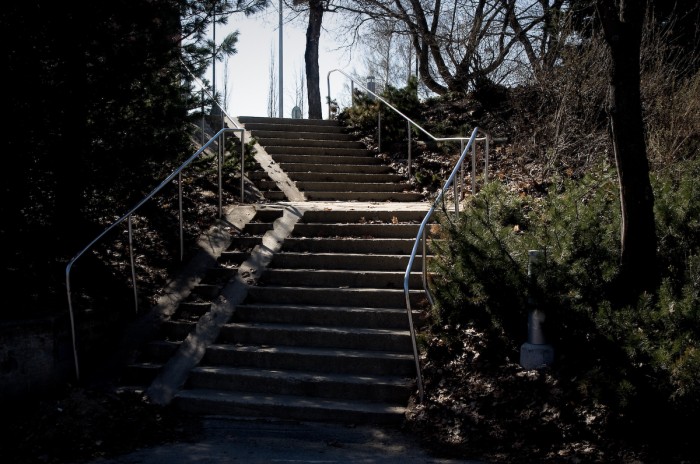 Gick en lång promenad, onödigt lång men det var ändå rätt skönt. I övrigt har denna lördag masat sig fram och det lär nog fortsätta på samma sätt under kvällen. Gjorde en bild. Vad handlar den om? Den skulle kunna handla om att det enda sättet att ta sig upp är att gå ett steg i taget.
I går såg jag en intervju på New York Times bloggen Lens med Elliot Erwitt gjord av hans son Misha Erwitt. Underhållande läsning. Bland annat detta:
Misha: Do you have any advice for anybody trying to start out now to be a photographer?

Elliott: Yes, I have advice. My advice is to be an heir and do it on the side.
På tisdag tilldelas Elliot Erwitt ICP:s Infinity Award for Lifetime Achievement och det är anledningen till intervjun. Erwitt är 82 år och är fortfarande en väldigt aktiv fotograf. Mycket imponerande.